In September 2013 the US Food & Drug Administration (FDA) implemented regulations establishing a system to identify surgical devices through distribution and use. Under this rule, each medical device must be labelled with a Unique Device Identifier (UDI).
The UDI needs to be directly marked on the device itself if the device is intended to be used more than once and to be reprocessed before each use.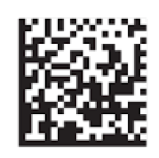 In April 2017, the European Union (EU) followed with similar regulations. The EU have set a May 2020 compliance deadline and the FDA recently extended their deadline for directly marked surgical devices to 2022.
What this means is that, after the compliance deadlines, manufacturers and suppliers of surgical devices cannot sell into US and European markets unless their products are uniquely marked.
The regulations require that each UDI be provided in a plain-text version and in a form that uses Automatic Identification and Data Capture (AIDC) technology i.e. RFID, Barcodes.
The implications of Unique Surgical Instrument Identification in Australia and New Zealand.
In Australia the therapeutic goods administration (TGA) is charged with regulating medical devices.
A quick visit to the TGA website reveals that the current regulations are under review, suggesting that the EU/FDA guidelines are likely to be adopted in Australia at some time in the future.
In New Zealand, Medsafe is the regulating body for surgical devices. Visiting this link will take you to a page regarding labelling of medical devices into New Zealand. Medsafe makes reference to the Global Harmonisation Task Force (GHTF) final document GHTF/SG1/N43:2005. This is the document that EU and FDA UDI regulations are based on.
"Medsafe recommends that sponsors and manufacturers apply the guidance contained in this document when developing their labelling and instructions for use.'
Again, I think it's reasonable to assume that the EU/FDA guidelines are likely to be adopted in New Zealand in the future. But what does it mean for the health care faciltiy with an exsiting instrument inventory in the tens of thousands?
FDA Final Rule
The FDA Final Rule (regulation) provides an exception for surgical devices that have been manufactured and held in stock before the compliance date. It allows a 3 year period after the compliace date for these items. However, it goes onto say that 'If a device has not yet been labeled, this exception will not be available.'
This looks like it means that surgical devices that are already owned and in use by health care facilities and that were not previously labelled, are not covered by the above exception and must be labelled.
Further to that the FDA rule acknowledges the cost to labellers:
'The majority of the costs of this final rule will be incurred by labelers of medical devices. Labelers include manufacturers, reprocessors, specification developers, repackagers and relabelers that cause a label to be applied to a medical device.'
The pertinent words here for Health Care Facilities are 'reprocessors' and 'relabelers'. Section 801.45 of the FDA Rule specifically addresses the requirement for reprocessing of surgical devices. § 801.45 Devices that must be directly marked with a unique device identifier.
'In general. A device that must bear a unique device identifier (UDI) on its label must also bear a permanent marking providing the UDI on the device itself if the device is intended to be used more than once and intended to be reprocessed before each use.'
Further to that the FDA acknowledges:
'In addition, labelers will incur one-time costs for recordkeeping and reporting requirements, and the direct marking of certain devices.'
Conclusion
Effectively, all reusable surgical devices, intended to be sold in the EU and US markets, will need to be marked with a GS1 Data matrix barcode . Moreover it is reasonable to assume the same will happen in the future for Australia and New Zealand.
Whilst the EU and FDA regulations do not directly use language along the lines of "existing surgical devices 'must' be laser etched with UDI Data Matrix barcodes", the excerpts taken from the regulations above certainly point to this being the case.
At the time of writing, it's still early days for Australia and New Zealand's regulatory authorities and there will no doubt be a period of time allowed for implementation after the compliance dates. Nevertheless, I think we can all safely assume that UDI IS coming.
Over the coming weeks, we will look at the UDI/GS1 specification in more detail.
And because its relevant to UDI, we will take a look at the latest etching technologies, laser marking equipment and Data Matrix barcode scanners.
We will also discuss what this is likely to mean for those of you still using manual or sticker gun tracking systems.