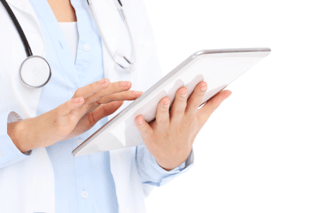 AS2828.1 specifies the requirements for the physical aspects of health records' size, quality, layout, colour, order of filing and record cover.
Although it appears to apply exclusively to paper based health records, AS2828.1 needs to be taken into account for health records that have been digitised from paper as well as Electronic health records.
The standard states as follows:
When an electronic version of a health record form is printed the printed version—

(a) shall comply with all the requirements of this Standard;

(b) shall be equivalent in appearance, form and structure to any paper-based original; and

(c) should use colour in the same way as the paper-based version.
The words 'shall' in points (a) and (b) mean that these are mandatory requirements.
So, in short, you need to comply with the standard if you:
Use paper based medical records

Digitise (meaning to scan) paper based medical records

Print from an Electronic Health Records system.
In his blog, I discuss the main AS2828.1 requirements you need to meet, specifically if you deal with digital and electronic health records.
Physical Characteristics of AS2828.1 compliant medical records
Regardles of how medical records are generated (handwritten, digitised/scanned or through an Electronic Health Recoards system, physical documents need to meet certain characteristics. This means that if you use an EHR in your medical practice and you then proceed to print a record from that system, that printed document needs to meet the same standard requirements as a document that was hand written (or, for that matter, handwritten and then scanned in).
So let's take a look what this means exactly.
Paper must be of an A4 format and be no less than 80gsm grammage. The colour should be white (or, if using colour, it must be a pastel shade).
Documents must be of enduring quality which means that black ball point pens meet the requirements but pencils or erasible pens do not. For printed documents that means using waterfast ink (which specifically rules out ink jet printers).
Post It Notes on Patient Charts
A special word on "post it" notes for those who are using paper charts. The use of these is not permitted because they do not have a permanent glue.
Color and pattern coding
If you make use of colour coded strips to differentiate between forms, then be sure to use colours in the Pantone Matching System. All forms in the record with similar categories should be coded using recommended category colors.(more below)
Form Identification
AS2828.1 states that every page of every form shall be identified by:
The name of the healthcare organisation

Unique form identifier

The form title
Recommendations:
Use a barcode to represent the form ID

Record the document version and/or date to support quality management requirements
Patient Identification
The top right-hand corner on the front face of all forms must have full patient identification.The following details must be provided:
Family name

Given name(s)

Date of Birth

Sex

Patient Identification number (medical record number)
Recommendations:
Healthcare organisation name

Address if the medical record number is not yet available.
AS2828.1 Compliant Document Layout
The layout of the form shall be as follows:
A binding margin at least 20mm in width

A right hand margin at least 10mm in width

A footer at least 5mm in height

area provided for punched holes

name of the healthcare organisation at the top of the form

form title facing inwards and printed in the right hand margin

Form number in the right or left hand margin at the bottom of the form

Form version or product code at the bottom left hand corner of the form

Barcode representing the form number in the left hand binding margin

Color coding in the right hand margin
AS 2828.1 c

ategories and strip colors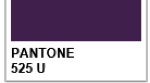 The standard provides a helpful example of category names and their corresponding strip colors. The list of categories and colors listed in the standard is not exhaustive and organisations can choose their own colors and categories as long as they are consistent across the organisation and meet the Pantone Matching System. You may find the Pantone color finder useful to assist with selecting color strip colors.
The color coding shall be on the right hand border and should bleed to the edge. It should not be less than 10mm in width and not less than 145mm in total length. The color coding should not overprint the form title or form number.
Conclusion
Whether you're using a traditional paper health records system, digitised paper or electronic health record system, AS2828.1 has a number of mandatory requirements that may affect you. Paper health records need to comply with the physical aspects of the standard, but so do digitised and electronic health records when they are printed.
If you are considering making the transition from a paper health record to an electronic or digital health record system, it may be worthwhile asking if it's AS2828.1 compliant.