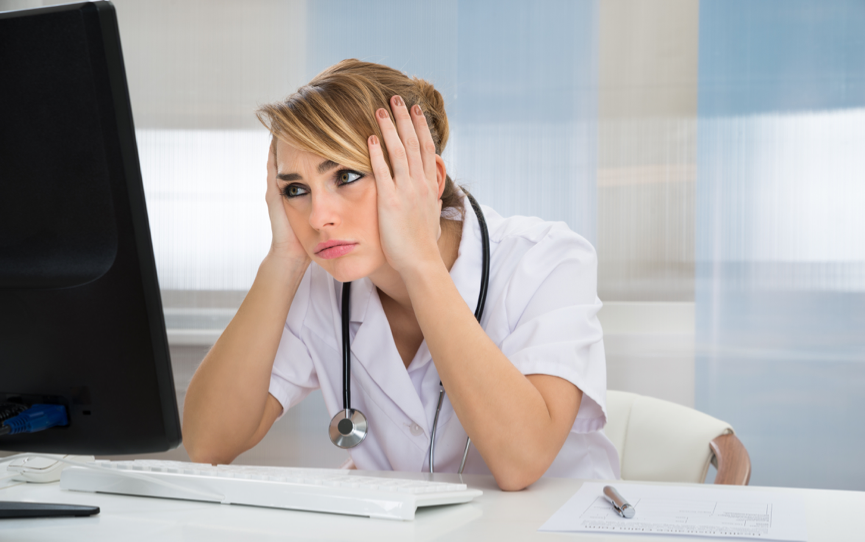 This is a guest post by Audrey Molloy. Audrey is an optomotrist based in Sydney.
As a practitioner, I am really interested in a paperless medical records system. The cost savings in paper, toner, storage space and couriers alone makes it a very attractive proposition. The advantage of being able to access any patient file the moment I need it is also a huge factor. However, like many practitioners of my generation, I'm not all that savvy when it comes to the technical bit. IT guys are my best friends. They can effortlessly do things I couldn't dream of doing. The mere mention of the words 'code' or 'platform' or 'compatibility' has me running for cover. Having spoken to many colleagues about it over the years, it is one reason that they haven't gone paperless. They're not confident that they can manage the technology. There is a fear of making a fool of themselves. They feel exposed, like they might have to ask for technical help to just complete the patient consultation.
Is it web-based?
Unlike installed software, web-based software is used directly over the Internet. Some software is delivered via a desktop application; if the program is installed on that particular computer you will click on an icon on your screen and you're in. With web-based software it is only ever installed on one web-server – either hosted off-site in the cloud, or locally on a backroom server. All other computers will run the program off that server via the Internet. With web-based solutions, you can view your records on any computer – iPad or Mac or Android – it doesn't matter as they all automatically come with a web browser installed – Safari, Firefox or Internet Explorer. As long as you have access to the Internet, you have access to your patient record system. This means you and your colleagues can access the latest updated version of any patient record from any device in any location as long as you have Internet access. You can collaborate with your colleagues, viewing a relevant patient record together. You can access and update your records when you are travelling. And because it is all hosted in the cloud, you don't need to worry about backing up or installing updates.
Is it vulnerable to Internet speeds?
A modern digital medical record system should be designed to run comfortably over a standard ADSL connection. While there can be a propensity for web-based programs to run slow over the Internet, it really depends on how they are written. A well-designed system won't slow you down over the web. It's actually the information you input that can dictate the speed, however, so an optimisation system should be incorporated to compress large files. For example, if you upload a patient x-ray to a medical record, it can take a moment to upload a file that size (typically about 25MB in size). Your digital record system should compress the file to a few hundred KB, which prevents any lag when opening the file to view it. As a user, you can't detect the difference when looking at the image.
Does it use Agile software methodology

?

Traditionally, software programs were designed from start to finish according to an initial brief from the client. Further changes could be accommodated by updates, but the overall program was purpose-written from the start. Agile software methodology uses an entirely different approach. To the uninitiated, this means that the solution is not designed from start to finish according to an initial brief. Instead, it is designed up to a certain point and after that, the requirements and solutions can evolve through collaboration between the software designer and the client. This results in an organic solution that can be tailored to your needs and is a more modern approach to software design. Agile promotes adaptive planning as well as continuous improvement and it encourages fast and flexible response to change.
Does it utilise a HTML 5 canvas?
Anyone who has used a smartphone or iPad will be familiar with a digitised computer screen. Under the skin, the screen is designed in a way that allows it to interpret touch. The way it is digitised is through the use of a HTML5 canvas, which acts like an invisible canvas on the screen. A key factor in choosing a paper-free medical record system is to choose a browser based one that utilises a HTML 5 canvas allowing you to handwrite and draw images directly in the browser. Tablets like Microsoft's Surface Pro 3 come ready to draw or write straight onto, but it is also possible to tag a graphics tablet (such as Wacom) onto any device, such as an iPad, and start writing or drawing onto your patient charts.
Should I wait for better screen technology?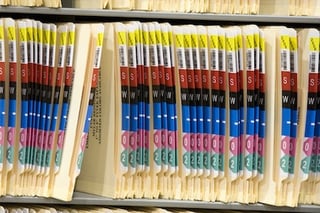 One of the reasons for delaying investing in a paperless system is that the screen technology is always improving. It's a bit like solar panels – you put it off, waiting for the next generation of technology to come out. The ultimate goal for many doctors is to be able to access and amend all their patient records via their smart phone. However, there are very good reasons (related to compliance) for being able to view an A4 based form on the screen and this is a reason not to go too small with the screen size.
Web-based medical record systems can be viewed on any screen with Internet connection – be that an iPad, a smart phone, a tablet, laptop or desktop computer. However, a digitised screen with a HTML 5 canvas under the skin allows you to write and draw on the file as well as view it and type on it. Tablets like the latest Microsoft Surface Pro 3 tablet is one of the most user-friendly ways to use a digital medical record system. Using one of these you can take a photo of a patient's condition and upload it straight to their file. You can handwrite or draw straight into their record with a pen. With this type of tablet, you also get automatic AS2828 compliance, as the patient forms can be viewed just like A4 paper forms. The icing on the cake? You can control the record system by voice commands and you can even dictate directly into it for letter and referral writing purposes. What's not to like?